Civic.me is a dashboard where users can privately manage their Web3 identity, presence and reputation. Simply follow the steps below to create and publish your user name, profile picture and bio. Thereafter, your Civic.me user profile will show up in Realms.
First, click on the "Claim your profile" button on the Realms dashboard or go directly to civic.me.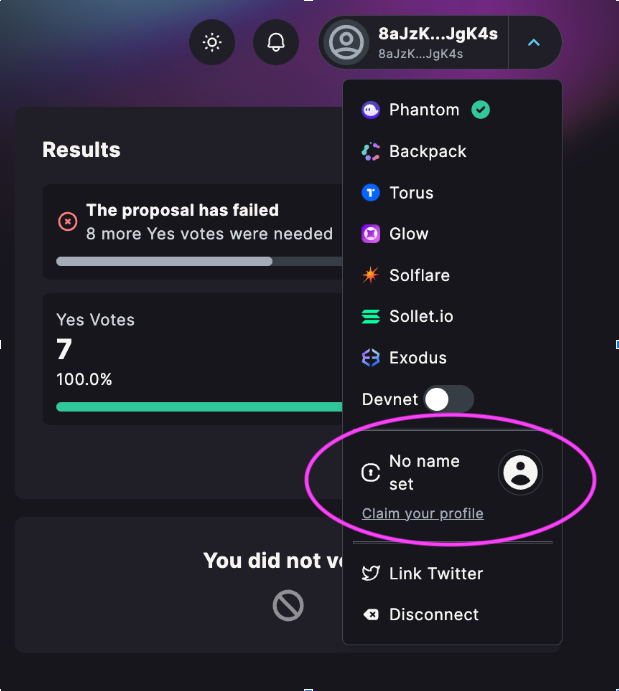 Connect wallet

Go to

Settings

To change your profile picture, hover over the astronaut icon and click on

Edit

. Your NFT collection(s) will appear. Click on the collection with the NFT you want to be your profile picture and click

Confirm

. When you return to

Settings

and/or your homepage, your new profile picture will appear.

To change your profile name, you can click

Edit

next to the profile name field and edit your profile name.
If you're still experiencing difficulties personalizing your profile, please click the Submit a Request button and provide us with a screen recording or screenshots as well as a detailed description of the issue.