Go to your civic.me profile and connect any Solana wallet.

Go to the Civic Pass tab.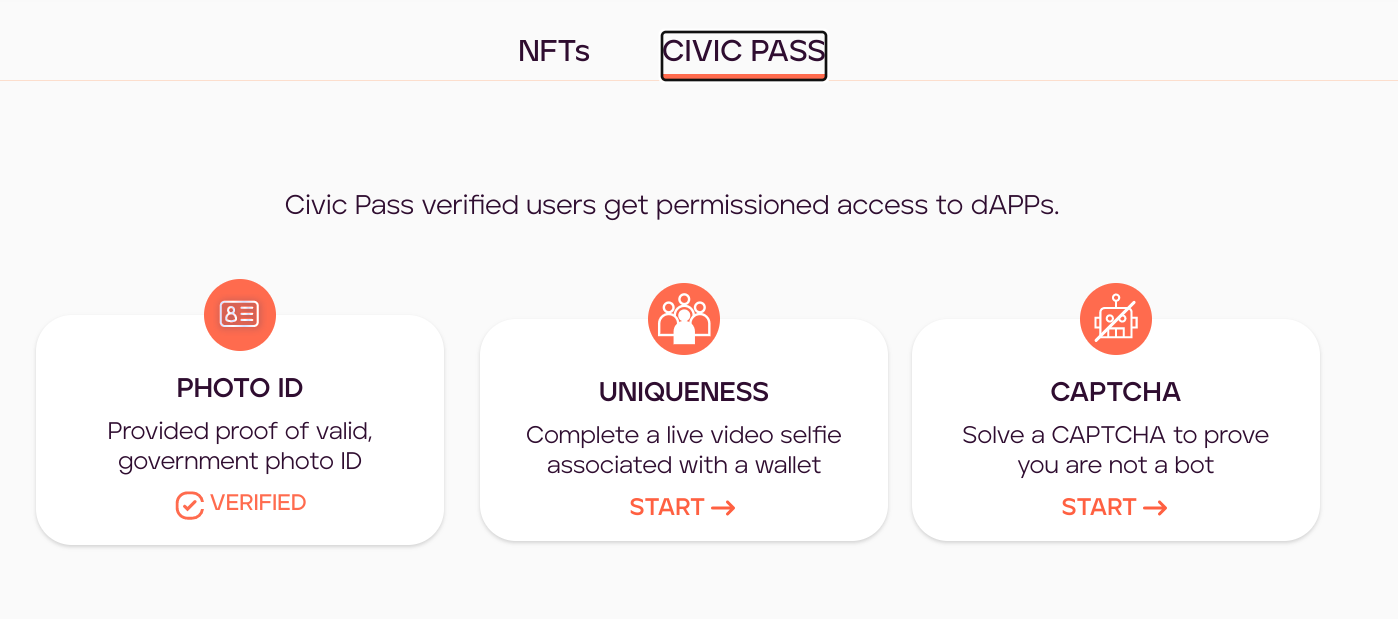 Select 'Start' in the 'Uniqueness' tab, follow the on-screen instructions and complete a video selfie until you reach the 'Duplicate found' screen.

The wallet address containing your Uniqueness Verification will be displayed on screen.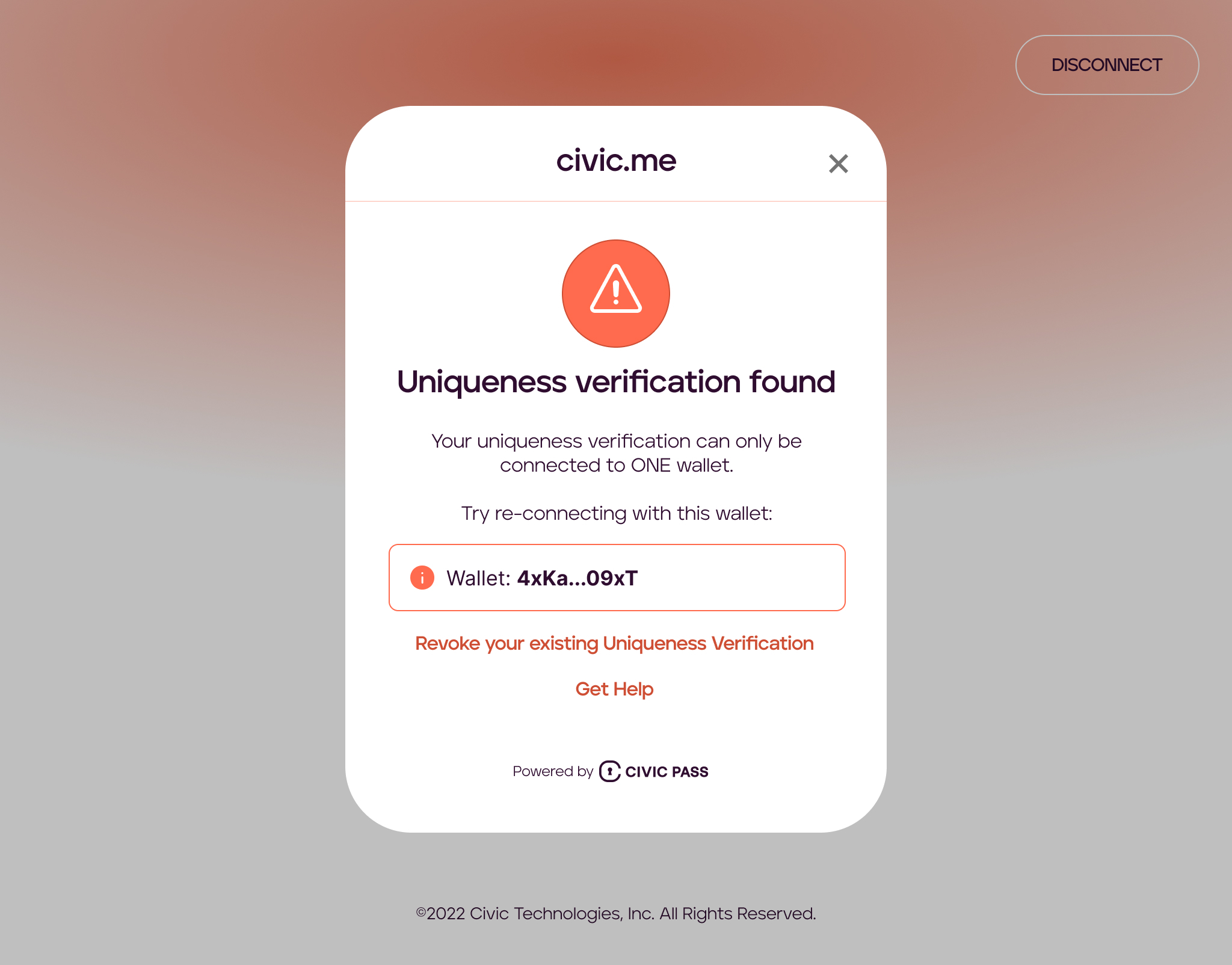 If you wish to revoke your duplicate Uniqueness Pass, select the option on screen and follow the instructions in this article.